FEMININITY, ETHICAL AND NATURAL BEAUTY
"Family, dedication, respect, innovation, love are just some of the values ​​that underpin our reality: every day we think about our cosmetics and produce them with the same care and attention that we give to what we love, always demanding the best result and thus creating unique products that give value to the individual"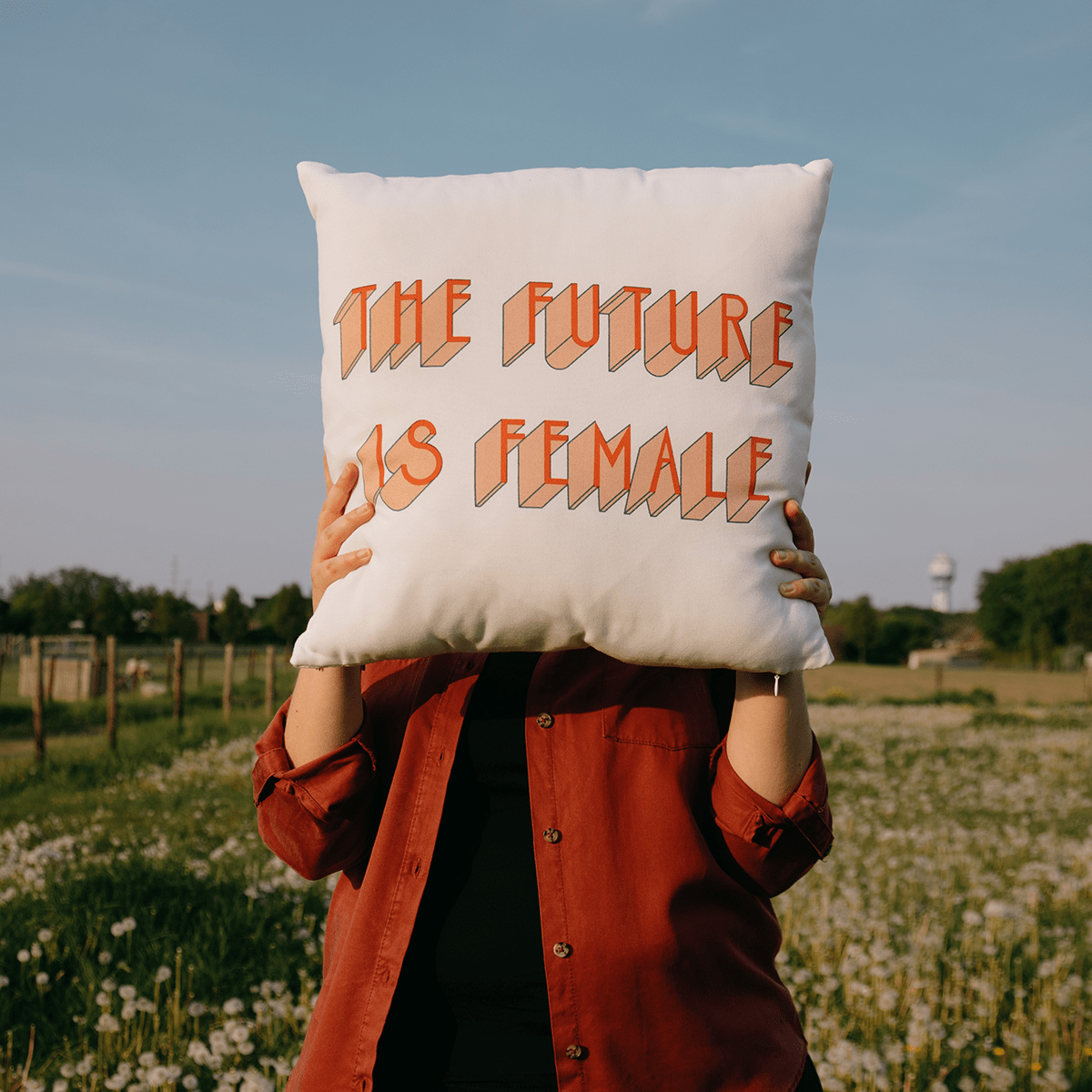 OUR HISTORY
THE BEGINNINGS
It all starts with the strength of a passion. It is the strength of Paola, an enterprising Sicilian entrepreneur: "I discovered my passion for the world of cosmetics right from my early university years... The path to pursue therefore became clear and, once I graduated in Pharmaceutical Chemistry and Technology, I decided to attend a master's degree in Cosmetic Science and Technology in Ferrara.
A PASSION
After completing the master, Paola returns to Sicily and moved by an ever more vivid curiosity, she begins to experiment, creating creams and oils in a small makeshift laboratory organized at home.
A JUMP INTO THE EMPTY
The first positive reviews, from friends and acquaintances, were not long in coming. Therefore, also driven by the innate desire to get involved, she decides to take a leap in the dark, starting a cosmetics company, able to represent her identity and beliefs.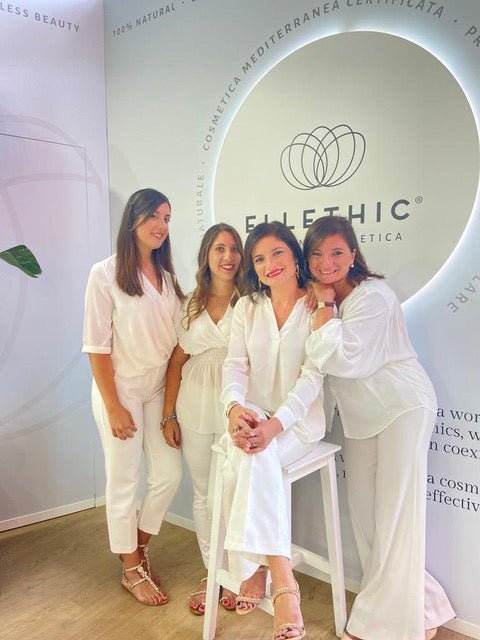 BIOCOSME IS BORN
Paola, cosmetic formulator, and Antonio, husband and partner, founded Biocosmè Mediterranean Beauty in 2016, with the support of their sister Chiara, researcher and nutraceutical enthusiast, and their brother Francesco, specialized in the commercial development of the company.
GROWTH
Today the company boasts more than six product lines and a team of young, expert and passionate women who help make it grow.
ELLETHIC, THE BRAND
In 2022 comes a new awareness. We have grown rapidly, along with us the number of resellers, our loyal customers, formulations and product lines. We have felt the need to "restructure" ourselves to make ourselves more beautiful, stronger and prepared for the future that awaits us. Thus Biocosmè changes and strengthens its identity, leaving room for Ellethic, a brand that welcomes all the existing product lines under it but renewing its visual identity and labels.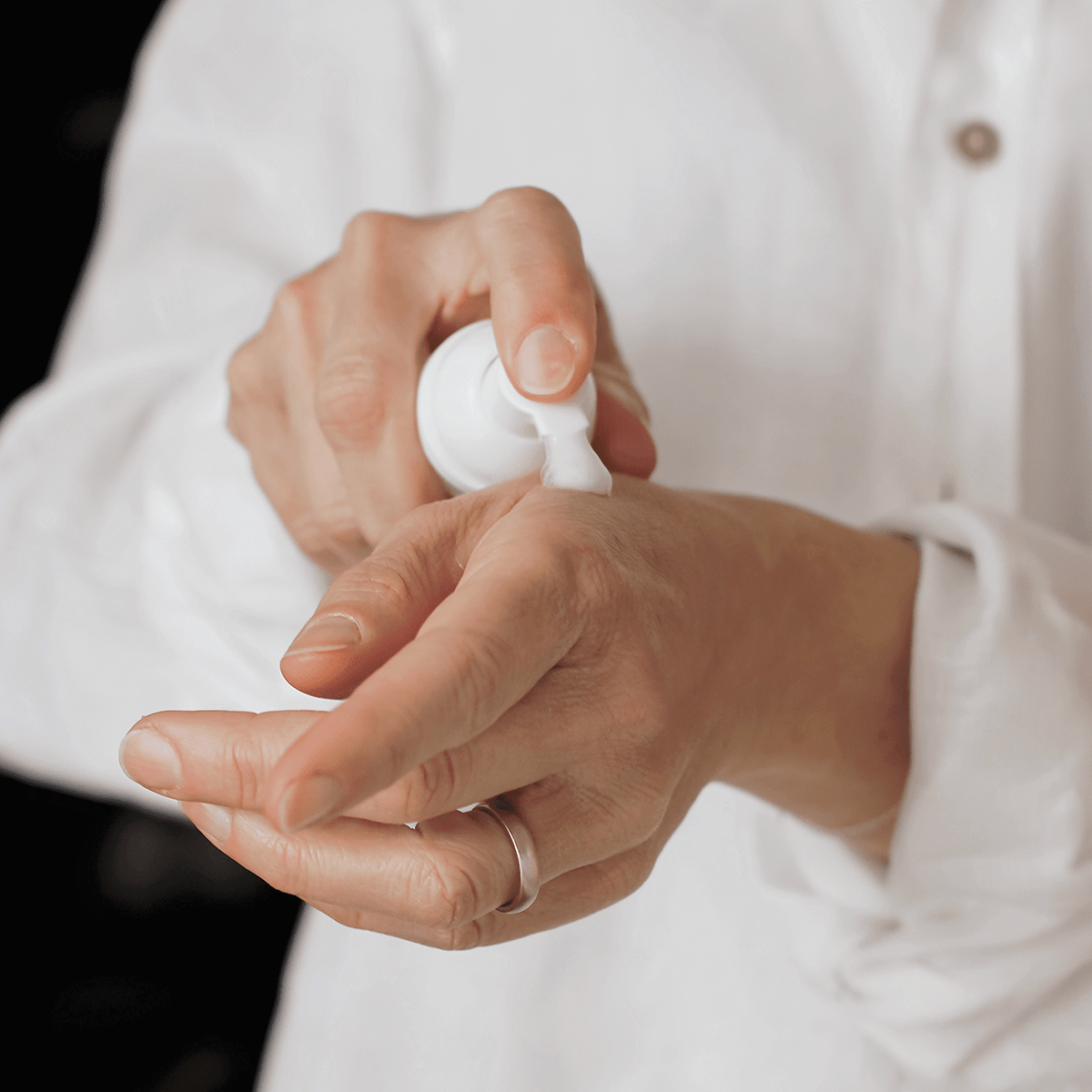 WHERE EVERYTHING IS BORN
OUR WORKSHOP
With love and passion, we study, develop and test new products every day in our laboratories. We are constantly looking for the best formulation.
Our quality control laboratory is amply prepared to carry out all the necessary tests according to the regulations. The products are subjected to continuous checks during the entire production cycle, not only to guarantee their safety, but also to confirm their efficacy claims, thanks to qualitative-quantitative research and the use of specific reliable and validated instrumentation for the determination of skin parameters.
Particular attention is also paid to the selection of raw materials: we know our suppliers personally and we can boast the presence, in our products, of natural and organic, approved and certified ingredients and totally natural and hypoallergenic fragrances.
Elle (female figure from Greek mythology) refers to the woman and her bond with water and nature.
Ethic evokes our principle of natural and sustainable beauty in respect of the environment and the planet.